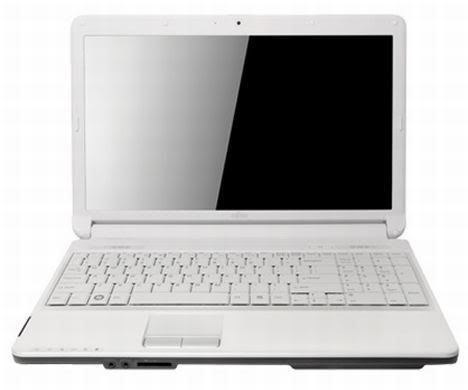 Fujitsu two new members of its Lifebook notebook series dubbed Fujitsu Lifebook AH530 and Lifebook SH530. Both are are powered by Intel Core i5 processor which mean they're powerful portable computers. While AH530 sport a 15.6-inch display, SH530 sport a 13.3-inch one.
The 15.6-inch Lifebook AH530 packs Intel Core i3-350M or a 2.4 GHz Intel Core i5-450M processor, up to 8GB of DDR3 RAM and a hard drive which spins at 7200 rpm. Its graphic is driven by a 1GB ATI Mobility Radeon HD 550v graphic card. Other features including WiFi, Bluetooth, HDMI output and a webcam. AH530 arrive with Windows 7 OS.
Lifebook SH530 on the other hand sport less impressive hardware although still powerful enough like Intel Core i5-460M processor, 4GB of DDR3 RAM and 500GB hard drive.Graphics handled by ATI Mobility Radeon graphics card which support DirectX11.